1st Basis Consulting partners with an exclusive network to provide integrated solutions that support your SAP system. Our customers experience a lower cost of ownership and simplified SAP landscape maintenance by utilizing 1st Basis as their single point of contact. We work with our partners to coordinate support for your project and ongoing operations.
We hold our network of trusted partners to the same standards we hold ourselves, providing you with the highest quality service available. Together with our partners, we will help you find, implement and support the right SAP solution for your business.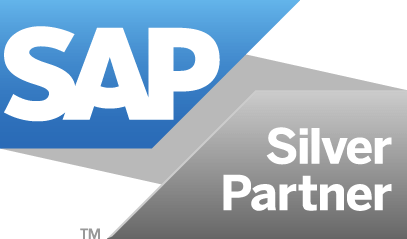 SAP Silver Partner
1st Basis is an SAP Silver Partner, delivering certified implementations, migrations, Basis support, security administration and hosting to SAP customers since 2006. Whether you're considering a move to SAP or looking to expand your use of SAP tools, 1st Basis Consulting is the partner you need to ensure smooth implementation and provide ongoing monitoring, maintenance and support. Our SAP Basis consultants are experts in SAP Best Practices, and committed to keeping your system highly available, 24/7.

SAP-Certified in Hosting Operations
Our company is SAP-certified in hosting operations. We host solutions for our customers and manage their IT infrastructure.  This certification from SAP shows that 1st Basis delivers hosting operations services for SAP software and technology with high-quality operational standards.
VMware Partner
As a Specialized Consulting and Integration VMware partner, 1st Basis Consulting can streamline your IT operations by virtualizing infrastructure—from data center to the cloud to mobile devices—reducing your total cost of ownership. We offer certified VMware solutions that can deliver services from any device, anytime, anywhere.
SUSE Partner
SUSE is a global leader in innovative, reliable and enterprise-grade open source solutions, relied upon by more than 60% of the Fortune 500 to power their mission-critical workloads. We specialize in Business-critical Linux, Enterprise Container Management and Edge solutions, and collaborate with partners and communities to empower our customers to innovate everywhere – from the data center, to the cloud, to the edge and beyond.
First Call
For over 20 years FirstCall Consulting has been helping companies focus on their core business while supporting and maintaining their systems. We work with your team to identify your unique needs. We're not interested in fixing something that's not broken, so we commit to providing support that is necessary with one goal in mind – INCREASE YOUR PROFITS.
Fortinet
Fortinet secures the largest enterprise, service provider, and government organizations around the world. Fortinet empowers its customers with intelligent, seamless protection across the expanding attack surface and the power to take on ever-increasing performance requirements of the borderless network—today and into the future. Only the Fortinet Security Fabric architecture can deliver security without compromise to address the most critical security challenges, whether in networked, application, cloud, or mobile environments. Fortinet ranks number one in the most security appliances shipped worldwide and more than 500,000 customers trust Fortinet to protect their businesses.
Meridian Partners
Meridian has almost two decades providing customers of all shapes and sizes SAP Basis support. Basis is the foundation of any SAP system and helps ensure fast, reliable, and secure operation and availability.  If maintained and set up correctly it is your insurance policy when disaster strikes. Meridian's Assessment Services help customers understand and optimize their SAP system and Meridian's Basis Managed Services, provides worry-free 24 X 7 monitoring, maintenance, and support.
Mygo
Mygo Consulting, Inc. is an SAP Silver Partner company providing top-notch SAP solutions. Mygo is one of the leading solution providers of SAP ERP technology. We pride ourselves on providing innovative technology solutions to client issues in all areas within the SAP ecosystem. Our services are designed to help customers derive greater value from their SAP investments. We provide comprehensive services, ranging from consulting, end-to-end implementation, roll out, version migration to production, and maintenance support services.
NB Consulting
NB Consulting Founding Principles
SAP customers are best served when the consultants know and trust each other.
SAP customers are best served by consultants who believe in your self-sufficiency on SAP. We empower you to make the necessary changes
to your SAP system that your company desires and is able to manage.
SAP is a business process tool, not an IT one.
NTX Consulting
In today's fast-paced world, your business is continuously changing, along with the processes and the tools that enable them. Your SAP eco-system is no different. Finding the right partner who will take the time to understand your business and develop the right security and control solutions is paramount. NTX Consulting specializes in assessing, implementing, and optimizing application security and controls across your entire SAP solution, while enabling your workforce to operate effectively within that framework. We have highly skilled consultants who bring a diverse background of experience to develop solutions that are not only effective today, but which will also be flexible enough to be sustained into the future. Contact us to set up an initial consultation.
"1st Basis stepped in to provide SAP Basis Support to our valued customers with short notice. They may be smaller than Grom Associates, but they have a lot on the ball."
Elizabeth Lotenberg, VP Strategic Initiatives at GROM Associates, Inc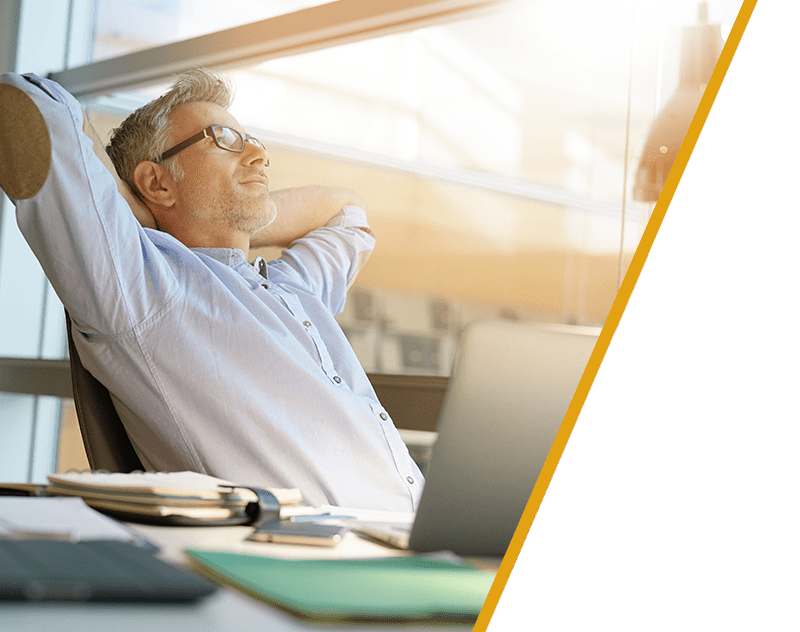 Always There, Always On
An SAP system runs critical business applications and demands constant monitoring. Our Remote SAP Basis Administration is always there—and always on, keeping your SAP system running smoothly every day of the year. Call us 1st if you need:
Help fixing an urgent SAP issue
Migration, upgrade or installation assistance
Short- or long-term supplemental Basis support
Monitoring of the SAP and support systems
_________ Trusted by _________