Worry-Free Support by SAP Certified Experts
Basis is the foundation of the Application layer (the core) of the 3-tiered SAP system (pictured). It is critical to keep this foundation updated and running or the SAP system will experience problems, which can lead to downtime, user impact and business impact—something you want to avoid.
In the end, the Basis team is responsible for the smooth operation of the entire SAP system. Remote Basis support allows you and your team to sleep at night. Our Remote Basis Administrators supply these critical administrative tasks:
System Administrator


Manage SAP system performance
Monitor SAP products for current and impending issues
Perform upgrades and installations
Perform periodic "Critical Tasks" as prescribed by SAP Best Practices

Database Administrator


Perform database upgrades
Apply database patches
Perform SAP system refreshes
Optimize database
Adjust performance parameters

User Access Administrator


Create user accounts
Assign security roles
Authorize issue investigations
Audit reports and assistance
Transport Administrator


Transports
TMS troubleshooting
Client copies, imports and exports

Background Job Administrator


Monitor for job failure or completion
Schedule background jobs
Assist in assessing business impact of failed jobs
Troubleshoot issues with background jobs
We have a support level to fit every need: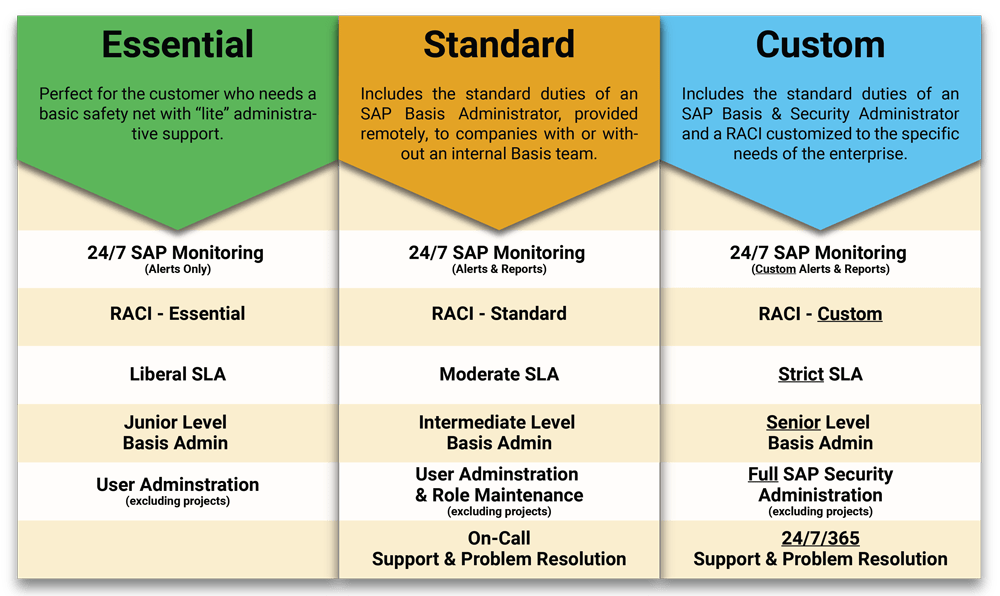 "With the help of 1st Basis as our Basis partner, we completed an EHP7 upgrade which was very successful and garnered a lot of praise from our longtime customer. We continue to work with this great partner."
Satish Sharma, Director at Mygo Consulting Inc.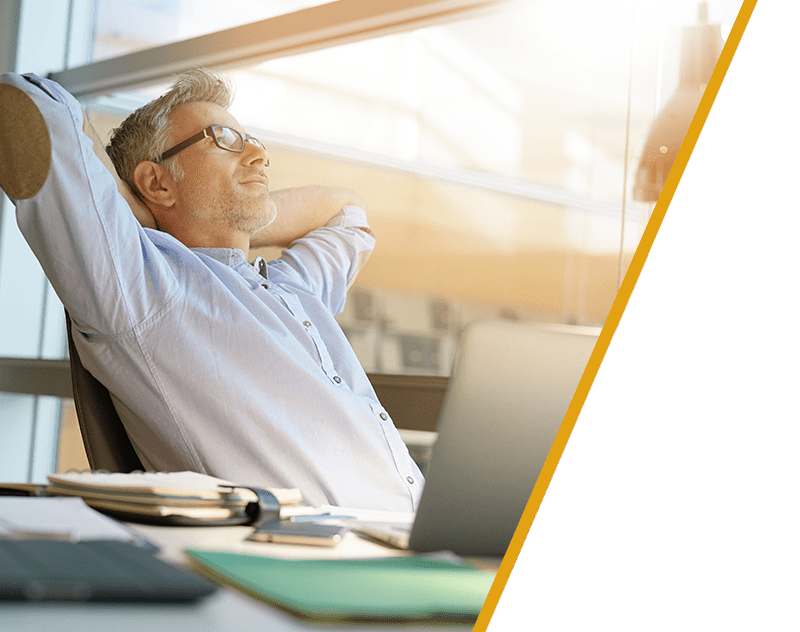 Always There, Always On
An SAP system runs critical business applications and demands constant monitoring. Our Remote SAP Basis Administration is always there—and always on, keeping your SAP system running smoothly every day of the year. Call us 1st if you need:
Help fixing an urgent SAP issue
Migration, upgrade or installation assistance
Short- or long-term supplemental Basis support
Monitoring of the SAP and support systems
_________ Trusted by _________